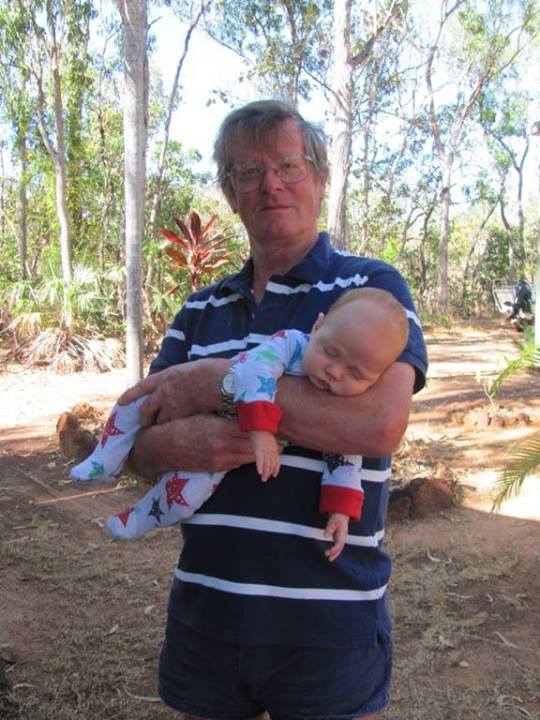 This is the first post for a long time, but I have an excuse!  The satellite hardware failed and being 4 years old was already obsolete and not to be repaired/replaced.  I had to apply to the NBN for all new system and hardware of dish, modem and power pack. It took 2 months of exchanging forms with NBN, me, and my selected service provider by the gloriously antique method of snail-mail.  When the paperwork was completed, the installer came quickly and was finished in 2 hours.  I had heard that Australia has a 2 speed economy.  Now I know who they are.  The bureaucracy and the workers.
I get half my business by e-mail, and to drive to town every few days, book a computer at the library, and try and squeeze all the business into an hour (can only book an hour at a time), was more than slightly inconvenient.  It may sound like I'm whinging about the NBN.  Well maybe a little bit, but the equipment and instillation was all provided free.  Being a small business without access to a reliable wireless connection, I qualified for some scheme or other.  Glad I got it done before the election.
In the middle of the internet blackout period, I went to Darwin to meet my first grandchild, a boy born 1st May and two and a half months when I was there.  I was so pleased to see mother and baby doing so well and after a few clumsy fumbles, began to recall my baby wrangling skills.  This grandfather thing is great.  You get the nice gentle moments and none of the hard stuff like the night shift.  I have been forced to admit some new realities.  My age, and that my cheeky little girl is now a strong, courageous, loving woman.
My mother died a month ago, peacefully in Carinya Nursing Home aged 85.  She had lost all mobility and could not feed herself and evidently decided to check out by declining food and drink.  A last and courageous decision.
Another daughter got engaged.  They had been together for 15 years, so not with unseemly haste.  Her guy, a taciturn country guy who lets out words like they cost a dollar apiece, proved to have a romantic streak I had not suspected.  He proposed unexpectedly, with ring and all, on top of snowy Mt Ruapehu at 2797m.